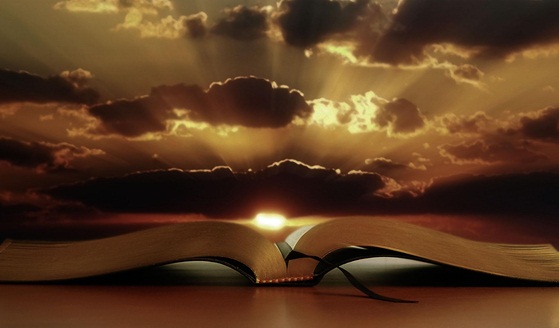 Guest Preachers
Most churches graciously provide honorariums between $100 – $250  for each preaching occasion as their way of expressing their gratitude for the sharing of God's Word.  Below are those available to fill the pulpit as needed in your church fellowship, and in some cases, serve as interim or permanent pastors.
Dr. Mark Gonzales pastored for 32 years, has been preaching for 40 years, and broadcasting The Heritage Hour every Saturday at 8 a.m. on 91.5 FM for over 28 years– and he would love the privilege of sharing God's heart with your church family through His Word.  Contact info:   239-433-2292 * pastormark@markpg.org.
David Rice:  "I am one of your IMB  missionaries serving in Hong Kong as the Team Leader for the Pearl River Delta region of 55 million people, but my wife and two sons are with me on U.S. assignment in Cape Coral until June, 2020.  It would be my honor to preach, update, inspire, and challenge your people with a global vision of missions and evangelism, and provide practical insights about effective mission ministry.  Let's have coffee, talk missions, and maybe set a date!  Here's how you can reach me."  E-mail:  trulilfe@me.com     Phone:  239-288-9450
Michael Lemon:  "I have been ordained for over 15 years, was a senior pastor in Ohio for 10 years, and have recently followed the leading of God to relocate to Ft. Myers with my wife to serve area churches, ministries, and pastors in reaching "the least of these."  I am also available for pulpit supply and would love the opportunity share my calling to teach and share the word of God in a way that inspires, yet challenges God's people in becoming all that He has destined us to be.  You can reach me on my cell: (234) 425-8205 or email: pastormikel1218@yahoo.com
Dr. David Heath is available for supply preaching and/or special missions emphasis.  A graduate of SWBTS (MDiv), David has lived out his passion for the Word of God with Wycliffe Bible Translators since 1992.  He has also served on various teaching/preaching teams here and in Nigeria.  Contact info:   david_heath@wycliffe.org  *  Cell: (239) 494-0230.
Roy Fisher:    "For 52 years, I have been sharing God's precious truth through the exposition of His Word in the U.S. and back home in England, to encourage believers to grow in their faith, share the Good News of the Gospel, and to build up the Body of Christ."
wroyfshr@gmail.com         (h) 239-354-8185     (cell) 239-287-3130
Gene de Jongh: "I have been  in pastoral ministry, church planting , church revitalization and interim pastoring for over 35 years.  I am  founder of Mentoring for the Master ministries that equips church leaders to study and teach the Scriptures expositionally.  I have a passion for the local church and would love the privilege of preaching God's Word in your church.   I would love to hear from you!"  (C) 239-898-2755  *  mentorforhim@yahoo.com
Dr. Don Manley:  "I've been a Baptist minister for 45 years and have earned degrees from Florida Bible College, Baptist Bible Seminary, and Trinity Theological Seminary, including a Ph.D. in expository preaching.  I love reaching out to people and have been known for making the gospel clear and understandable.  Books I've authored include: Wisdom, the Principal Thing (a commentary on Proverbs), The End of Human History (a commentary on Revelation), and The Time of The End (a commentary on Daniel).  I'd love to serve you!"    DManley39@embarqmail.com.   Phone: 239-348-7858
Don Spivey:  "For the past ten years I served on staff at the Church at South Lake in Clermont, Florida and still live in that town.   In prior years I was a NAMB church planter in Western Canada, and served on staff at FBC Leesburg.   I would be honored to share God's word with your people any time you may have the need.   You can find my sample sermon videos by clicking: donspivey.com and can reach me at (352)404-3169."
David Schwein:    "I recently retired as senior pastor of Central Baptist Church in Ft. Myers, and now have a heart to preach encouraging messages of God's love for His people and for the lost.   I am available only on Sunday mornings, and because of God's gracious provision in my life, it would be my joy to serve you without an honorarium.  I would love to hear from you at  dgschwein@yahoo.com ."
Roger Bradley:   "I have been preaching for 37 years and retired a couple of  years ago after having been the pastor of Crossroads Baptist for the past 17 years."  rogerglenda@hotmail.com      (h) 863-675-0926    (cell)  239-220-6680
Danny Harvey:    "I was a pastor for 41 years, 34 of them here in southwest Florida and I would be honored to serve you in pulpit supply."     harveyDS1@aol.com    (cell) 239-940-2186
If you are interested in being included in this list, please contact our AMS, Dr. Mark at   239-433-2292 or pastormark@markpg.org.