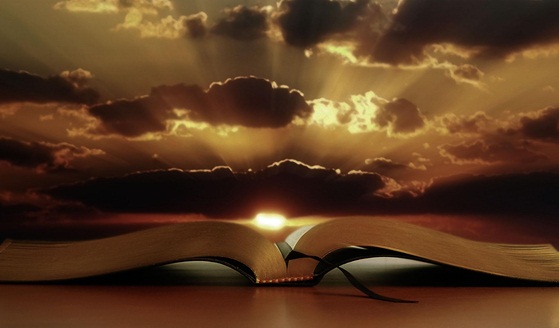 Guest Preachers
Most churches graciously provide honorariums between $100 – $250  for each preaching occasion as their way of expressing their gratitude for the sharing of God's Word.  Below are those available to fill the pulpit as needed in your church fellowship, and in some cases, serve as interim or permanent pastors.
Dr. Mark Gonzales pastored for 32 years, has been preaching for 35 years, and broadcasting The Heritage Hour every Saturday at 8 a.m. on 91.5 FM for over 24 years– and he would love the privilege of sharing God's heart with your church family through His Word.  Reach him at  239-433-2292 * pastormark@markpg.org.
Dr. David Heath is available for supply preaching and/or special missions emphasis.  A graduate of SWBTS (MDiv), David has lived out his passion for the Word of God with Wycliffe Bible Translators since 1992.  He has also served on various teaching/preaching teams here and in Nigeria, and also serves on part time staff at FBC, Naples.  david_heath@wycliffe.org  *  (239) 260-4465. 
Roy Fisher:    "For 52 years, I have been sharing God's precious truth through the exposition of His Word in the U.S. and back home in England, to encourage believers to grow in their faith, share the Good News of the Gospel, and to build up the Body of Christ."
wroyfshr@gmail.com         (h) 239-354-8185     (cell) 239-287-3130 
David Schwein:    "I recently retired as senior pastor of Central Baptist Church in Ft. Myers, and now have a heart to preach encouraging messages of God's love for His people and for the lost.   I am available only on Sunday mornings, and because of God's gracious provision in my life, it would be my joy to serve you without an honorarium.  I would love to hear from you at  dgschwein@yahoo.com ."
Dr. Les Morgan:   "Having been in ministry for over 30 years with Evangelism Explosion, in local pastorates, and now serving as the Director of Royal Palm Christian Counseling, Ft. Myers, (http://rpmcounseling.org/), I would be honored to share God's Word with you on Sunday mornings, and an open to the possibility of an interim or permanent pastorate."   drlkmorgan@gmail.com   (cell) 706-988-0037
Dr. Don Manley.  "I've been a Baptist minister for 45 years and have earned degrees from Florida Bible College, Baptist Bible Seminary, and Trinity Theological Seminary, including a Ph.D. in expository preaching.  I love reaching out to people and have been known for making the gospel clear and understandable.  Books I've authored include: Wisdom, the Principal Thing (a commentary on Proverbs), The End of Human History (a commentary on Revelation), and The Time of The End (a commentary on Daniel).  I'd love to serve you!"    DManley39@embarqmail.com.   Phone: 239-348-7858

Hugh Thompson:  "I was a pastor for over 25 years as a visionary motivator with a heart for outreach and church growth, and a preaching style that reflected extensive Bible knowledge along with a great sense of humor!   I would love to serve you as pulpit supply on Sundays or special occasions, and at in interim pastor.    Contact me at 336-601-4912.
Gray Harwell: "God has called me to preach His word, and love and disciple His people. I've pastored independent churches, Christian and Missionary Alliance, and Southern Baptist churches. Since 2012 I've been leading Together In Prayer (TIP), a partnership of nine churches in Estero. My wife, Sandy, and I are members of Legacy Church in Estero where I serve on the preaching team and we serve as small group leaders. Thank you for considering me for pulpit supply or an interim pastorate." grayharwell@gmail.com   239-273-0056
Roger Bradley:   "I have been preaching for 37 years and retired a couple of  years ago after having been the pastor of Crossroads Baptist for the past 17 years."  rogerglenda@hotmail.com      (h) 863-675-0926    (cell)  239-220-6680
Rich Lewman:  "After more than 30 years of ministry, having been a Manager and Marketing Director for Chick-fil-A,  and now being a Certified John Maxwell Team Coach and Speaker, I can say nothing compares to being able to share the joy and love of God's Word. I look forward to sharing with you."   Contact me at 215-804-6511  *  richardlewman@mac.com
Chuck Whiteside:    "With 18 years of preaching experience, my passion is to teach the Word in relevant ways that engage the mind and transform the heart.  In my teaching, my hope is that an unchurched person will clearly hear the Gospel while still challenging the seasoned believer, and above all, that Christ would be honored. I can be reached at (352) 425-9154.  (Link to a message:Small Things. Big Difference  https://vimeo.com/101334586
Chuck Deglow.    (Not currently available.  Serving as interim pastor at New Life, Bonita Springs as of May, 2017.)  cdeglowjr@aol.com           (cell) 937-286-7311
Phillip Gonzales.    (Not available.  Now also serving as Worship leader at Legacy Church, Estero on Sunday mornings. )  "After being a worship pastor for eight years and expanding to pastor a church plant in the last three years that gathers on Saturday nights, the Lord has also given me the privilege of teaching and preaching in various venues with a passion to inspire people to push back the darkness and become outposts of the Kingdom of God!"     phillip@phillipgonzales.com   cell: 239-822-9075
Joe Brown.   (Not available.  Now pastoring at Copeland Baptist Church.)  "Raised in SBC Churches with experience as teacher, preacher, bi -vocational pastor, and leadership consultant; I have degrees from the Baptist College of Florida and Liberty Baptist Seminary. I'm available for supply preaching, interim or PT/FT pastoring."   706-888-2490 ;  josephedbrown@gmail.com
If you are interested in being included in this list, please contact our DOM, Dr. Mark at   239-433-2292 or pastormark@markpg.org.