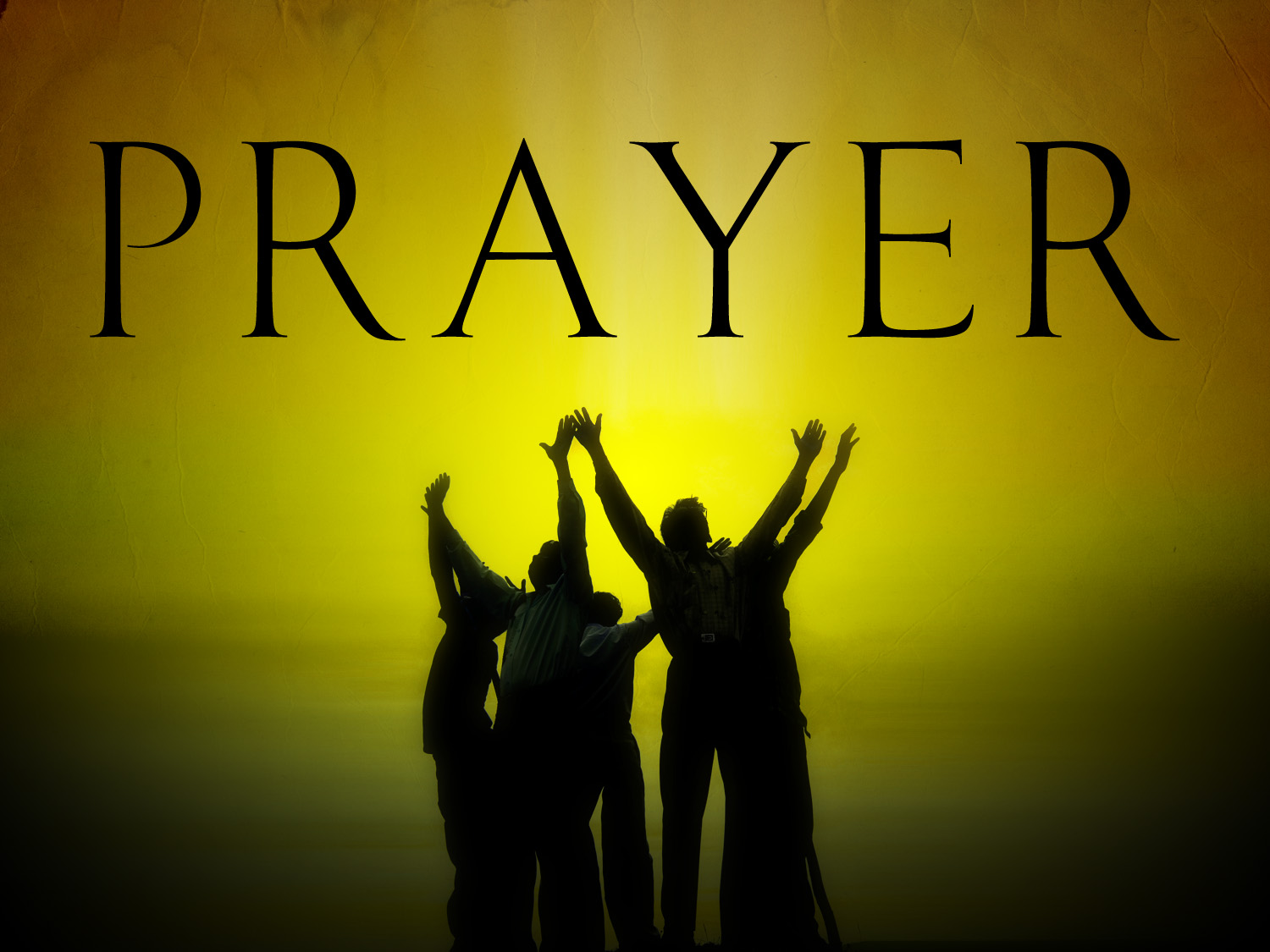 "God can do more in a moment, than we can do in a lifetime… IF we will only start with prayer."  
Suggestions for a worship service for a passionate, focused season of…

PRAYER FOR SPIRITUAL AWAKENING
Pre-select leaders for upcoming prayer themes.
Set venue with low lights & meditative music.
Use background music during prayer times.
Open service with God-focused songs to sing.
Weave in more songs between prayer themes.
Weave in brief Scripture readings.
Include prayer themes such as: Praise for Who His is; Thanks for what He's done; Confession & Repentance; Forgiveness & Restoration; Healing of the heart; Appeal to Awaken us; Race & Reconciliation; Persecuted Church; World Hunger & Distress; Global Missions; Church Revitalization, etc.
Begin instructions with urgings like: "May I invite you to…"
Invite people to pray out loud for selected themes.
Let pre-selected leader pray the first prayer of selected themes.
Invite people to come sit or kneel at the altar.
Invite people to gather in groups of 2 – 5 to pray for each other.
Invite people to lay hands on those needing special prayer.
Limit instructions to one or two sentences to keep prayer focus.

End with reprised prayers of praise and thanksgiving
Sing a final joyful song unto the Lord.  []
_________________________________________________________________________
THANK YOU FOR PRAYING FOR . . .

[] Churches & pastors listed under "Churches" tab (top or left)

[] Churches in pastoral transition:
Caloosa; McGregor;

[] Royal Palm events and ministries
[] Collier County community leaders

Board of County Commissioners
Donna Fiala, District 1
Georgia A. Hiller, Esq., District 2
Tom Henning, District 3, Chairman
Fred W. Coyle, District 4
Tim Nance, District 5, Vice Chairman
County Manager – Leo E. Ochs, Jr.
Collier County Sherriff – Kevin. J. Rambosk
Collier County Public Schools
Dr. Kamela Patton, Superintendent
Pat Carroll, Chair
Kathleen Curatolo, Vice Chair
Barbara Berry, Member
Julie Sprague, Member
Roy M. Terry, Member
[] Lee County community leaders

Lee County Board of County Commissioners
John E, Manning, District 1
Cecil L. Pendergrass, District 2
Larry Kiker, District 3, Chairman
Brian Hammon, District 4, Vice Chairman
Frank Mann, District 5
Lee County Manager – Roger Desjarlais
Lee County Sheriff – Mike Scott
Lee County School District
Gregory K. Adkins, Ed D., Superintendent
Mary Fischer, District 1 (Vice Chairman)
Jeanne S. Dozier, District 2
Cathleen O'Daniel Morgan, District 3
Steven K. Teuber,  District 4 (Chairman)
Pamela H. LaRiviere, District 5
[] Fort Myers community leaders

Randy Henderson Jr., Mayor
City Council -Teresa Watkins Brown, Ward 1
Johnny W. Streets, Jr., Ward 2
Christine Matthews, Ward 3
Michael Flanders, Ward 4
Forrest Banks, Ward 5
Tom Leonardo, Ward 6
William P. Mitchell, City Manager
[] Cape Coral community leaders

Marni Sawicki, Mayor
City Council – Jim Burch, District 1
John Carioscia, District 2
Lenny Nesta, District 3
Richard Leon, District 4
Rana Erbrick, District 5
Rick Williams, District 6
Derrick L. Donnell, Ed D., District 7
John Szerlag, City Manager
[] Fort Myers Beach community leaders

Anita T. Cereceda, Mayor
Dan Andre, Vice Mayor
Rexann Hosafros, Council Member
Alan Mandel, Council Member
Summer Stockton, Council Member
Donald D. Stilwell, Town Manager
[] Sanibel Island community leaders

Kevin Ruane, Mayor
Doug Congress, Vice Mayor
Marty Harrity, Council Member
Mick Denham, Council Member
Jim Jennings, Council Member
[] Bonita Springs community leaders

Ben L. Nelson, Jr., Mayor
City Council – Stephen McIntosh, District 1
Janet Martin, District 2
Steven Slachta, District 2
Peter Simmons, District 4
Mike Gibson, District 5
Bill Lonkart, District 6
Carl L. Schwing, City Manager
[] Hendry County community leaders

Hendry County Commissioners
Janet B. Taylor, District 1
Darrell Harris, District 2
Don Davis, District 3
Michael Swindle, District 4
Karson Turner, District 5
County Administrator – Charles Chapman
Hendry County Sherriff – Steve Whidden
Hendry County Schools
Paul K. Puletti, Superintendent
Dwayne E. Brown, District 1
Sally Berg, District 2
Patrick B. Langford, District 3, Chairman
John Perry, District 4, Vice Chairman